Posted on: 16/02/2023
Less than a minute to read
---
This summer the children's library team tried something new! Storywalks.
Storywalks was an initiative that started in America. They are an innovative and delightful way for children to enjoy reading and the outdoors.
To support our theme 'Reading Takes You Everywhere' we decided that Storywalks would make a perfect addition to our summer programme.
We celebrated New Zealand author and illustrator Ned Barraud's new search and find book "Where is it in town?" with pop up Storywalks throughout Tasman. Potton & Burton kindly shared Ned's work with us so that we could enjoy walking through both our local parks and the pages of this beautiful book.
We held two Storywalk events in Richmond at Washbourn Gardens and Borck Creek. Next up was Murchison Playground, followed by a lovely trip to Golden Bay, Pohara. Lastly it travelled to Motueka and was held in the Kiyosato Japanese Gardens.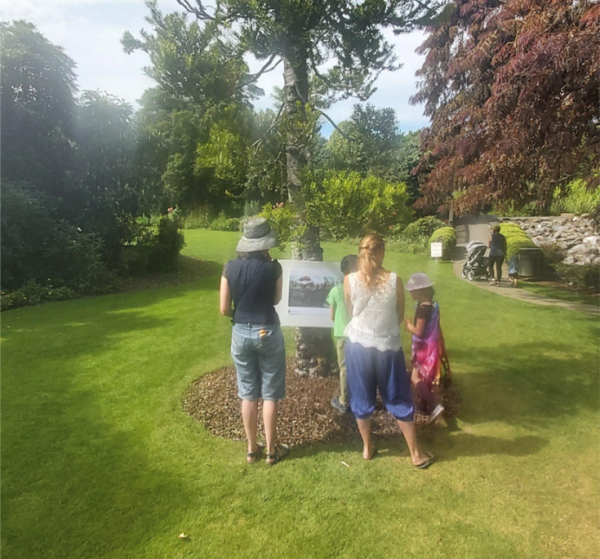 Young and old both enjoyed wandering around and sharing this wonderful story together.